It's the first monthly budget challenge of the decade.
This month we're working on reducing food costs!
If thinking/talking about food isn't a good fit for you right now, please check out our rad 20 in 2020 Challenges (there's 5 to choose from) and skip this month's challenge.
If seeing food content isn't good for you - You can click at the bottom to mute this thread you don't see this category in the "latest posts"!
(see how here)
Snackuary will run from January 1 to January 31.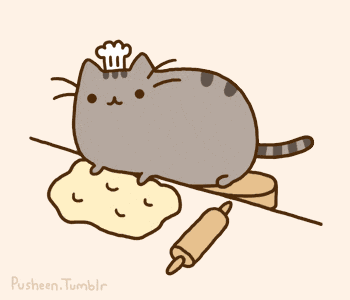 The goal is to reduce your food costs in some way. Many of us have a complicated relationship with food, and at the end of a day, it isn't an expense we can make go away entirely because it's fuel! For many households, it's the 2nd highest expense in their overall budget (after housing).
Your Snackuary goal could be as strict as a no-eating-out-all-month ban or as simple as a goal for "no takeout on fridays". Or making coffee at home or skipping happy hours after work.
Maybe your goal is to cook more - batch cook each week or bring a packed lunch to work everyday. Perhaps you want to focus on reducing food waste! Or maybe you want to set a cash weekly budget for groceries and not go over it. Maybe you just want to track your food costs for once.
Whatever it is, make sure the goal is generally aimed towards reducing food costs overall.
Snackuary will have a special forum badge and even a STICKER for people that complete the whole month, that will (probably) be cat themed.
Basic rules:
You must establish your own rules about how you are going to lower your food costs this month. State them in the first few days of the month to get us kicked off in the right direction.
Each weekend you will report how you did on your challenge for the week on this thread. You can report on where you're at, and what your biggest challenge and victories of the week were. Then, you'll put your predictions/goals down for the week ahead.
If you want, build in a celebration meal (fancy cheese or a dinner out) at the end of the month. It's nice to have a reward!
Who This Challenge is For
Anyone who wants a little public accountability and discussion about reducing food costs. If you liked any of our previous challenges and want to keep it going, here we are!
This challenge pairs very well with Dry January and Uber Frugal January
What do you get out of participating?
Lower food costs ideally!
Lower environmental footprint than dining out and/or wasting food.
(maybe) healthier food choices
A community to support you as you resist getting takeaway for the 4th time this week
A CUTE forum badge for participating in the weekly check-ins
And if you do all 4 week check-ins, you get a STICKER mailed to you.
Resources
If you're in to participate (or on the fence and need encouragement), comment below with your goals for Snackuary.