This got way long because it turns out I really like shit when I'm not cripplingly depressed?

Hiking is the big one for me right now - I want to climb a Munro by Midsummer. I have a good backpack, good walking boots and proper trousers & base layers accumulated so that doesn't need to cost me anything except buying coffee afterwards in return for my cousin driving. It also doubles as fun family hanging out time with my cousin and niece (who is a little frustrated that Auntie ThreeOfWands is fat and slow but knows better than to say that now unless she wants a lecture about how all bodies are beautiful and I like my tummy and that if someone is doing something they find very hard and continues to do it despite that, that's a really big deal and she should be proud of me). This will hopefully also expand into camping this summer, which will be a reasonable outlay but then should pay for itself pretty much since campsites in Scotland tend only to cost a few quid for the night (especially if you don't mind that the woods they're in are probably haunted).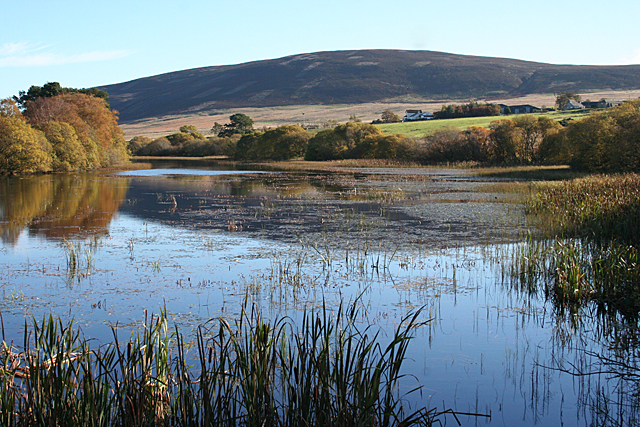 I really, really want to try rock climbing so I'd like to book myself a taster session at some point, probably around May, which costs £32 and is walkable from my flat. Then one-off sessions are between around £15, I imagine I'd go maybe once a month.
Next on the list is wild swimming, partly because one of my favourite memories of my mother is that we couldn't pass a body of water without her grabbing the swimming costumes and insisting we have a dip, no matter that it's Wales IN MARCH, and this makes me feel closer to her. The cost is technically free - and I can incorporate it into the hiking because Threipmuir Reservoir (above) is in the Pentland Hills and apparently isn't freezing because the water is very peaty (bonus - probably tastes like whisky?). My friend Emily and I are going to go on road trips and she says I can make the playlists. We also live by the sea, and there's a group that goes out every Sunday. I will need a wetsuit for that, and probably some kind of neoprene sock so my foot doesn't touch a fish??? I do not want my hobby to be 'fish touching my feet', no I do not.
Spin class is an unexpected addiction after literally the worst experience of my life at SoulCycle, but Tribe Cycle is much, much nicer and there's a whole backstory about how it literally saved my life one very bad day, but that's for another time. I usually stock up on ten or five class passes for £50 or £100 when I get a freelance gig I haven't already budgeted for - in an ideal world I'd be able to spend £1,000 on a yearly membership and then go whenever I wanted, probably a few times a week, but I do not live in that world yet. Also, they do really good yoga classes.
Inspired by a friend who has just met her goal of being able to outlift Brie 'Captain Marvel' Larson, I've started lifting very small handheld weights and I want to do more of that? I have some at home, gifted from a friend which was lovely but also means I can't justify buying the really pretty pastel set I saw. There's a social enterprise gym in town that's super queer-friendly and aimed at people on a budget and they do proper lifting classes as well as disco yoga and yoga for women and femmes which all sound like my cup of tea (they also do separate training classes for transmasc and transfeminine people which I don't need but love the existence of). They have a reasonably priced personal trainer and also a sliding scale for a counsellor which I could probably do with, just to sort some of my people-pleasing shit out.
Fandom is probably my biggest - and most sedentary! - hobby, and is also effectively free unless you count the many hours lost to staring at pictures of Miranda Otto.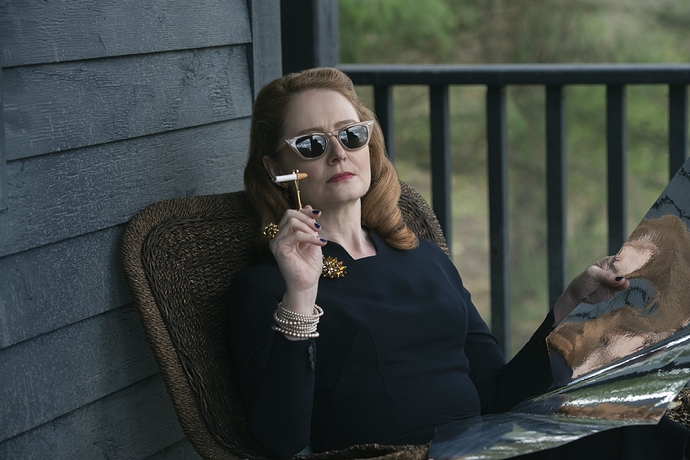 I sucked balls at actually playingroller derby, but the Edinburgh league is really good and I should support them more! Bouts are pretty cheap to attend, but I just discovered their merch site so I'm pretty fucked.
Beyond that… reading feels like my job a lot of the time, although now I've stepped back from most of my reviewing responsibilities that feels more like pleasure again. Compulsively making and organising Spotify playlists. I also enjoy booping my cats on the nose, which is free provided I don't to it do FCat because he is too dignified for that shit and will twat me, then requiring a plaster.